After the last server of counter-strike 1.6 closed, Another childhood game was ended.
Nintendo announced a production of a console game ' New Nintendo 3DS ' has ended.
The product was released in Japan on October 14 2011, in Australia and New Zealand on November 21 2014, in Europe in January 6 2015.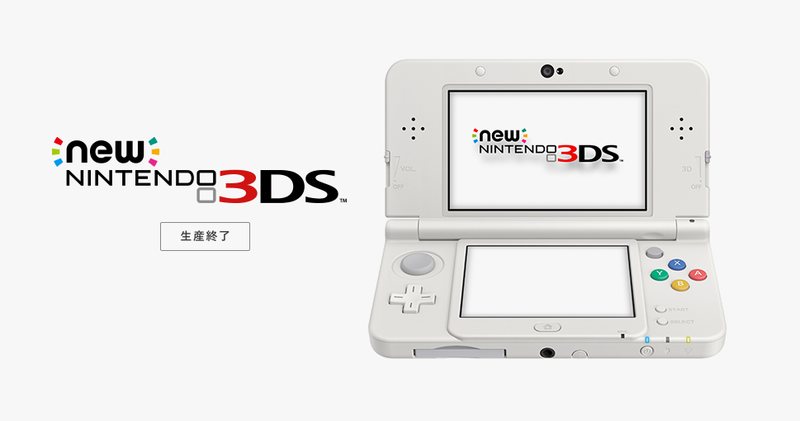 As you can see in the picture there's a character '

生産終了 ', meaning

(seisan shuuryou) or production ended.
But i think soon they will make a better one